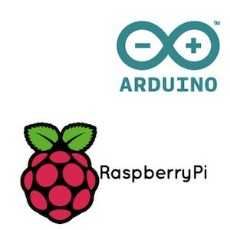 Arduino + Raspberry Pi Lovers
Discussion and Q&A about Arduino and Raspberry Pi projects.
186 Members
Join this group to post and comment.

How to make use of an Arduino in a self charged fan ?
You'll find many table fans with the capability of charging itself either by using a dynamo or solar panel. First of all I'm not involving the idea of solar panel because its costly and completely useless during rainy season.
Now creating a self charged table fan is not much of a big deal these days because they are pretty much available in the market, so the main idea is to create a ceiling fan which can charge itself and can be used if there is a power outage or its stored power could be used to power some other appliance.
Now there are two choices of creating these kinds of fans, either we can use an AC or a DC fan. Both has their advantages and disadvantages but I'll go with a DC fan since its convenient and less costly. If I have to give a basic idea, first we have to convert the 220~230 V ac from main supply to 12~15 V dc supply through a step down transformer and use a regulator to regulate the voltage and supply it to the DC fan. Next we can use a dynamo of 12 V above the circular frame of the rotating fan as a medium to rotate the dynamo which'll convert the mechanical energy into electrical. Then the electrical energy obtained is in the form of ac voltage which we have to convert into DC if we want to store it so for that we can pass it through a rectifier and then a voltage regulator. Finally we can supply this dc voltage to a 12 V dc storage battery. There are lots of different ways through which we can connect the dc power storage in the battery back to the fan, using an arduino board, an 8051 microcontroller or even directly using some handpicked hardwares. Other then this we can add some extra features to it like...
Automatic cut off once the battery is fully charged
Automatic lifting of dynamo once the battery is fully charged ( so it won't heat up )
Fan gets automatically switched on once the lights are out.