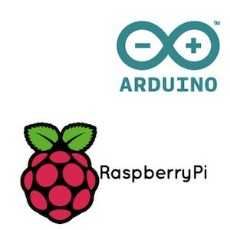 Arduino + Raspberry Pi Lovers
Discussion and Q&A about Arduino and Raspberry Pi projects.
186 Members
Join this group to post and comment.
How to make a quad copter using Arduino ?
Hello everyone is it possible to make a quad copter using Arduino UNO with specification to get high up to 20 fit and speed of 3km/hr ???
Is anyone have idea of the device and sensor should be use of what specifications..I mean to say is anyone have any idea of what power motor should I use to fulfill the  requirements of this quad copter , and what are the sensors list that I should use and their specifications ???
Of anyone can help it's really appreciated...
@Ashwani Kumar Yes it is possible to make quadcopter flight controller using arduino.  You will need arduino Uno or Nano, Mpu6050 sensor, you can connect various sensor according To your requirements. Try MultiWii Quadcopter Firmware for Arduino. 
@Kunal Gokhe ....well I'm very thankful for your comment but i want to ask you are you aware about the specification i have given above that it have to fly at a height of 20 feet and a speed of 3km/ hr .... According to that criteria if you think arduino nano will be better than please suggest me some requirements of the motor power ...I  mean to say what horse power or voltage specification motor would be needed. or may i have to buy drone specific motors ? I don't have any idea about it can you please explain it or suggest me any e-site....
@Ashwani Kumar You can use arduino Nana it is best for fast and high range quadcopter. It can go into speed of 15m/s and reach height upto 600meters.
Normally BLDC motor is used for making Drones which is rated in KV. Higher the KV rating more the Rotational speed of propellers and quadcopter achieve higher speed.
Thanks for showing interest 😊
oh... thnx bro for your great reply and many more you shared to me .. I am very thankful for this. And if you don't mind can i ask for more help  when i started to make this projects . so whatever problem i would face can i will ask to you ?
It would be very thankful for me bro ...          well what you said about BLDC Motor can you please suggest some website where i can get such motors with efficient output at cheap rate as you know that we always tried to make the cost of a project minimum and affordable as  much as we can manage...