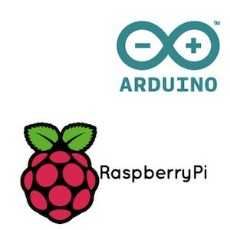 Arduino + Raspberry Pi Lovers
Discussion and Q&A about Arduino and Raspberry Pi projects.
186 Members
Join this group to post and comment.
How to Design an Raspberry Pi model zero at home ??
As we all know that buying a Raspberry Pi is always a costly think and also as by reading and learning more and more by using it and exploring it so is it better nah..to make Raspberry Pi at home and also its looks cool to show your friends that you have make a Raspberry Pi...
So is there any method to make a raspberry pi at home ?
The pcb designing can be done may be by etching method and some other methods but im not so much sure about how to make it at home....

If you look at Raspberry Pi Zero it is very compact design and there are very small size and BGN package used for the chips. So if you are thinking to make at home I don't think that you can fabricate that small pitch and all with handmade ways.
Also if you are going to purchase those parts being used in Pi Zero for small number of quantity then it's going to go way more than Pi cost.


I don't there is any option you have comparing price $5 is the best price you can get Pi Zero. I know that it costs little more in India but still that is best price. You can get it from Amazon :- 
Yaa what you all say I am well aware about it dear sir...that's why I am asking about it. May be its a little costly but the happiness that I will get by making a Raspberry Pi zero model at home is too much precious from this money used in its fabrication by hand made process.
Still I remember the day when i first buy the Arduino Uno it is said to me that its impossible to make an Arduino Uno board at home but its possible even its very easy to made an arduino board at home.
Similarly like that i am searching for the ways to get it more quickly to be done because its all about the unity in education...no one has complete about any specific thing but when all meets it becomes to easy...
By the way thnx for discussion ..may be we discuss again about it or any other topic...........