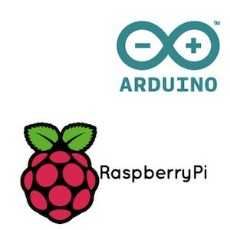 Arduino + Raspberry Pi Lovers
Discussion and Q&A about Arduino and Raspberry Pi projects.
194 Members
Join this group to post and comment.

How to connect Raspberry Pi with video?
You need to connect a display before you can start using your Raspberry pi. The Raspberry pi has an HDMI port which you can connect directly to a monitor or TV with an HDMI cable. This is the easiest solution, some modern monitors and TVs have HDMI ports and some do not, but there are other options.
HDMI Video port found on the bottom of the Pi gives a better quality and picture. All models of Raspberry Pi have a composite out port for connecting to analog devices, but the type of connector varies depending on the model.
The original Raspberry Pi used an RCA connector, and a standard RCA composite video lead will work. Other models such as Raspberry Pi B+ and later combine the audio out and composite out on to the same 3.5mm jackplug.