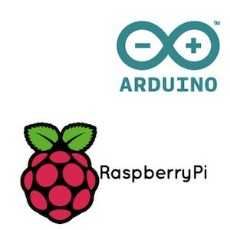 Arduino + Raspberry Pi Lovers
Discussion and Q&A about Arduino and Raspberry Pi projects.
194 Members
Join this group to post and comment.

How to build a women safety night patrolling robot using Raspberry Pi ?
I was surfing through Youtube when I heard about this topic. Its a really interesting idea since the security of women at the night time is a concerning thing and we can't really rely on a human guard to do the job right so why not make use of Raspberry Pi to create this security robot. I've never really though about making it, but imagining the capabilities it should have I can come up with a few ideas like...
First of all it should follow a fixed path because we are not relying on a single bot to do the task, we can have multiple robots to scatter around and look everywhere, not to mention it should have some checkpoints where it can wait to detect any activity.
It should be equipped with a mic or sound sensors to detect any sort of noise in its premises.
It should also have a camera which could help in identifying a humans face, so its natural to use high definition cameras.
In the end it can send the recorded data to an IOT website where the transmitted images and audio files could be displayed and depending upon the received data, actions could be taken.