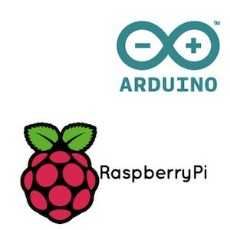 Arduino + Raspberry Pi Lovers
Discussion and Q&A about Arduino and Raspberry Pi projects.
194 Members
Join this group to post and comment.

Arduino vs Raspberry pi in Robotics and Iot
Choosing the correct single board system for your project is very important, as it will determine how fast and efficiently your task is completed. While both the Arduino and Raspberry Pi board have a set of pros and cons, choosing the correct board will depend entirely on your requirements.
For instance, if your task is to read sensor data and react to it in real time, an Arduino board will suit you more than a Raspberry Pi. This is due to its low power requirement and low maintenance. Arduino is ideal for projects which need to run continuously with little or negligible interaction and reaction. An excellent example of such a task would be recording the temperature outside and flashing it on a screen. Arduino boards are perfect for beginners who are just starting and are not attempting any high-end projects.