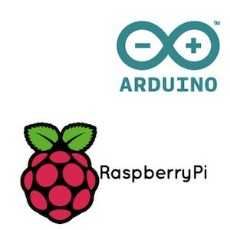 Arduino + Raspberry Pi Lovers
Discussion and Q&A about Arduino and Raspberry Pi projects.
194 Members
Join this group to post and comment.
Arduino based real time aeroplane detector ?
Is it possible to create an arduino based device that detect the aeroplane which flies just at speed of normal height from the ground.
This project is for servillance purpose where the aircraft or aeroplane is being count or under the servillance. So basically this project should be to count the aircraft passes and the height and the speed and the direction of its flight .
Is it possible to make such a device with arduino ???
If yes what sensor should be used and what are the things needed for it ?

Generally RADAR is used for airplane detection. RADAR stands for RAdio Detection And Ranging. We can make a short range radar system but for long distance i don't have any idea. 
Yaa I know about the short range radar but , actually I want to know about this specific operation explained in question above. Well thnx bro as you said radar can be applicable for short range but is it possible to make it range high. Mean generally may be we use sensor like ultrasonic sensor in this system so is there any way so we can increase it's range and make it applicable for long distance radar. ? 
What you think about it . Is it possible to without making anyone harm can we extend the limit of radar or range of radar system.