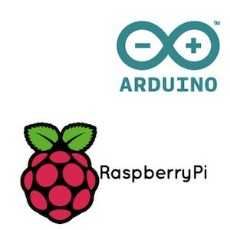 Arduino + Raspberry Pi Lovers
Discussion and Q&A about Arduino and Raspberry Pi projects.
179 Members
Join this group to post and comment.

Anyone have any Innovative idea of project using Arduino ??
Guys we all know that Arduino is a development  board for the beginners...but do you think any innovative project can be done using Arduino as I have done many project I feel that Arduino is a limited device i mean to say you can not go too far with Arduino....
By the way do anyone one have idea about any innovative project using Arduino ....give me suggestion guys what ever it be ..i appreciate because it is said na "Dubte k0 tinke ka sahara 😆 "

There are many models of Arduino and so there are a lot of Arduino project. If you want to make Arduino project which is IOT based there you need to connect to the Internet as well. Because IOT is Internet Of Things and if your Arduino project is not communicating through internet then it is not an IOT project.
Lets talk about Arduino project, 
1)Smart street light: In this project IR sensor and LDR sensor are used and the main aim of this project is to efficiently use the street light to save lot of electricity. The street light will glow only If there is a vehicle or pedestrian present on the road.
2)Home automation system: Automatic controlling the appliances of our house and even we can remotely access the appliances.
3)Burglar alarm system: you can fix this burglar alarm device on your cupboard or where you store your money and if an intruder moves towards the safe you will here an increasing alarm and you will be alerted that there is intruder in your house.
4)Smart parking system: This system consist of IR module and it works on a principle to efficiently park vehicle. When a car arrives at the parking lot the system will check if there is a car already been parked or not if not then the bar will be opened and as the vehicle reaches the next IR module the bar will be close.
5)Smart Irrigation System: In this project based on the soil moisture the system will work, means if the soil requires water then the system will provide water with the help of a motor. 
These are some of the good topics which I will suggest for your Arduino project.