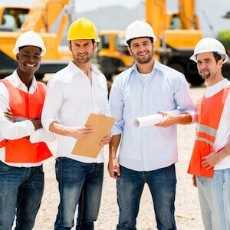 Civil Engineering Questions
Question and answers for technical problems related to civil engineering subjects, jobs, courses and more
99 Members
Join this group to post and comment.
What tools do civil engineers use??
Civil engineering is one of ancient field of engineering and it has a bright importance in the recent years because of its scope and importance. 
Following is the list of tools that civil engineers use:
Bolster
Boning rod
Brick hammer
Bump cutter/screed
Chisel
Circular saw
Concrete mixer
Cordless drill
So, the tools that are given above are used by civil engineers. The term tools refer to the instruments that are uaed ny hands and the term equipments is used for the instruments that are used fir the special purpose. Tools have a special importance in the field of engineering because without tools, an engineer cannot serve its purpose. Civil engineering tools are basically for the construction purposes but it is not limited to just construction it has a bright future in the recent years.