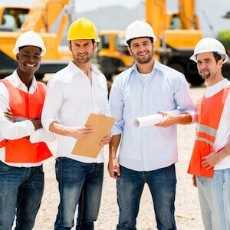 Civil Engineering Questions
Question and answers for technical problems related to civil engineering subjects, jobs, courses and more
92 Members
Join this group to post and comment.
What is kiln or Artificial seasoning??
Kiln or Artificial Seasoning :
Artificial method of seasoning or kiln seasoning speeds up the seasoning process. For large scale production of seasoned timber kiln seasoning is a must.
Kiln seasoning is done in a chamber equipped with arrangements for heating and humidifying the air to required conditions of relative humidity and temperature and for its circulation across the timber stacked in the chamber for seasoning. Usually, it is steam that is used for heating and humidifying the air in the kiln. The seasoning of the timber is started at a comparatively lower temperature and high humidity. As the timber dries these conditions are gradually altered until at the end of the seasoning. The temperature of the air inside the chamber is fairly high and the humidity is low. The kiln charge is allowed to cool inside the kiln to within 15 to 20°C of the outside temperature before removal. Seasoning of timber by this method takes about four to five days under normal conditions.