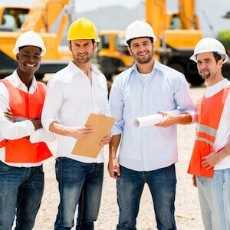 Civil Engineering Questions
Question and answers for technical problems related to civil engineering subjects, jobs, courses and more
90 Members
Join this group to post and comment.
What is Dam??
Dam:
A dam is any barrier that holds back  regions. In addition, some dams are used to generate hydropower. ... They can also be defined as the specific bodies of water formed by the construction of a dam.
Factors affecting the Dam design
1. Amount of water available
2.  The topography
3. Geology of site
4. Construction material
Types of Dams
1. CONCRETE DAMS
 Gravity Dams
 Arch Dams
Buttress Dam
2. EARTH DAMS
Earth dams
Rock fill Dams
3. COMPOSITE DAMS
Components of Gravity Dam
Axis of a dam
Length/Span of a dam
Structural height of a dam
Toe and Heel
 Hydraulic height of a dam
Maximum base width of a dam
Dam concrete static properties
Strength
 Elastic properties
 Thermal Properties
 Thermal expansion
Thermal conductivity
Specific Heat
Diffusivity

Man Made barrier construct for many useful and socio economic reasons. In your description you mention almost each and every thing according question.