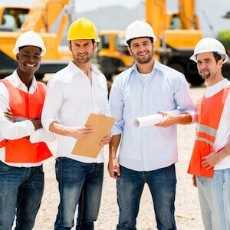 Civil Engineering Questions
Question and answers for technical problems related to civil engineering subjects, jobs, courses and more
92 Members
Join this group to post and comment.
What commercial articles are fabricated from plastics??
Fabrication of commercial articles from plastics:
Depending upon the shape, size or thickness of the finished product and the quality of resin used, one of the following methods may be used in fabricating commercial articles from plastic: 
CASTING:
Molten raw material is cast into moulds. Zinc, wooden, steel, or plaster of paris moulds are used for the purpose. Product obtained is smoothened by polishing.
MOULDING:
Plastic can be moulded into finished products by adopting any one of the following procedures.
COMPRESSION MOULDING:
In this process the raw material is placed in the mould cavity and both parts of the mould are subjected to high pressure along with the simultaneous heating of the mould.
Pin in upper part of the mould, when inserted in corresponding hole in lower part of the mould help the two parts of the dye to take the correct relative position.The raw material on becoming soft due to heat forces into air areas of the cavity because of applied pressure. The temperature and the pressure are continued to be applied till the chemical changes have taken place. The two parts of the dye are then separated and the moulded article is taken out for cooling.