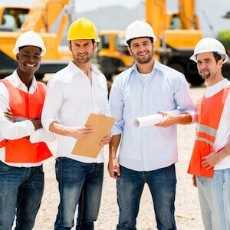 Civil Engineering Questions
Question and answers for technical problems related to civil engineering subjects, jobs, courses and more
99 Members
Join this group to post and comment.
What are the types of Aerial Photographs??
TYPES OF AERIAL PHOTOGRAPHS
Vertical
       Camera is positioned at right angle to the surface of the earth
       .  Relatively small coverage.
       .  Relief not visible.
       .  Plane view.
       .  Distance measurements possible. 
        Used for mapping and intelligence.
Camera axis is directed between horizontal and vertical positions. It has a limited use for military application. 
        .  Larger coverage
        .  Relief partially visible
        .  Trapezoidal view. 
        .  Distance measurement not possible easily.
        .  View familiar.
 Low Oblique  Camera tilt about 30 Deg with vertical.Horizon not visible.
  High Oblique Camera tilt about 60 Deg with vertical.Horizon visible.