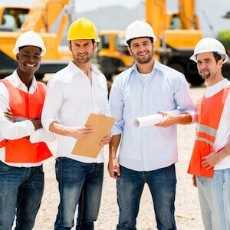 Civil Engineering Questions
Question and answers for technical problems related to civil engineering subjects, jobs, courses and more
99 Members
Join this group to post and comment.
What are the properties that a good plastic should have?
Following are the properties that a good plastic should have so that it can be betterly used in the process.
Properties of a Good Plastic:
Properties of plastics:
i. Plastics are very light in weight.
ii. Plastics have a low thermal conductivity.
iii. Plastics have generally low electrical conductivity.
iv. Plastics have great resistance to moisture and provide impermeable films for moisture barriers.
v. These are easy to work upon.
vi. Plastics are available in a wide range of colors and shades.
vii. Plastics can be transparent, translucent or opaque.
viii. Plastics offer good resistance to attack by organic acids, bases, salts and living organisms.
ix. Plastics are slow burning, self-extinguishing or even non-inflammable.
x. Plastics are available in a very wide range of properties to suit the needs of different applications.
xi. Plastics can be formed or moulded into any shape.
xii. Plastics can be cast, moulded, extruded, sawn, machined, riveted, glue.
xiii. Plastics are rust proof.
xiv. Plastics can be reused after reprocessing.
xv. They have dimensional stability.
xvi. Plastics are cheap due to their light weight, adaptability, low maintenance and have aesthetic value.
xvii.These have good sound and heat absorption properties.