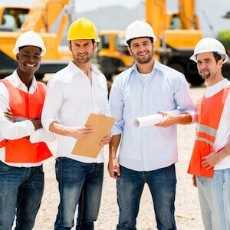 Civil Engineering Questions
Question and answers for technical problems related to civil engineering subjects, jobs, courses and more
98 Members
Join this group to post and comment.
What are the different types of Land slides??
Slides:
 The two major types of slides are 1.rotational slides
 2. Translational slides.
Types of Landslides
Falls
Topples
 Flows
Debris flow
Debris Avalanche
 Earthflow 
Mudflow
 Creep
 Lateral Spread
Land slide causes
Geological Causes
Weak or sensitive materials
Weathered materials
Sheared, jointed, or fissured materials
Adversely oriented discontinuity (bedding, schistosity, fault, unconformity, contact, and so forth) Contrast in permeability and/or stiffness of materials. 
Morphological Causes 
Tectonic or volcanic uplift
Glacial rebound
Fluvial, wave, or glacial erosion of slope toe or lateral margins
Subterranean erosion (solution, piping)
Deposition loading slope or its crest
Vegetation removal (by fire, drought)
Thawing
Freeze-and-thaw weathering
Shrink-and-swell weathering