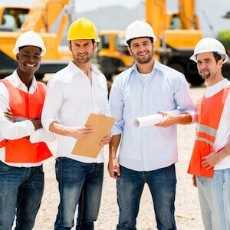 Civil Engineering Questions
Question and answers for technical problems related to civil engineering subjects, jobs, courses and more
94 Members
Join this group to post and comment.
Quarry and Stone Tiles:
Quarry Tiles :
Quarry tiles. Traditionally, this type of tile is made outof materials from quarrying operations such as miningand excavation. This is the reason why it got such aname. With the conventional technique in producingquarry tiles, there are three processes involved namelycutting, grinding and polishing. Nowadays,manufacturers make use of the extrusion method toprocess a glasslike material that turns out to be ashard as stone. This type of tile is highly favourable asflooring materials but generally not preferred forkitchen countertops or any other surfaceswhere foodpreparation is being done to avoid stains.
Stone Tiles :
Stone tiles. Basically, most stone tiles are made out ofgranite. Therefore a lot of manufacturers sell thesematerials as granite tiles. These materials have beengiven much recognition in the market The cognisance(awareness) extended to the tiles was not enough tooverlook its disadvantages. It is porous thus it needspolishing from time to time. It cracks easily and cannotwithstand high temperature.Despite all these however,natural stone stands out to be a good choice. Becausenatural stone is variegated - meaning it has differentcolour patches - these tiles have the capability toprovide distinctive look to your home.