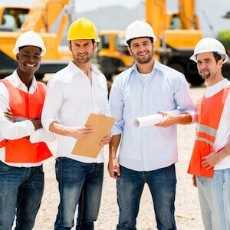 Civil Engineering Questions
Question and answers for technical problems related to civil engineering subjects, jobs, courses and more
92 Members
Join this group to post and comment.
Plastics in Construction :
Plastics in Construction :
Plastics have innumerable applications either to substitute or protect other building materials, or to improve the comfort conditions. 
However, because of relatively low stiffness they are not used as primary load bearing materials. Some of the uses of plastics are as follows.
Structural Applications:
• For use in structural applications plastics need to be reinforced with Glass fiber, jute, cotton, sisal, asbestos, and synthetic and metallic fibers Flat sheets – glazing
• Glass fiber structural shapes – used where corrosion is a problem (like steel members)
• Plastic foam boards – decking, roofing
• Foamed insulation – insulating materials. 
Non-Structural Applications :
• Resilient flooring – vinyl tile, vinyl-cushioned flooring, linoleum, cork-tile, rubber flooring
• Non resilient flooring – plastic terrazzo – plastic topping 
• Carpets – tufted carpet, woven carpet, loomed and knitted carpet 
• Interior and exterior finishes – wall coverings
• Moisture control – vapor barriers
• Plastic pipe – pvc sealing compounds, paints and varnishes, lights and 
• Sunscreens, adhesives and material coatings etc.