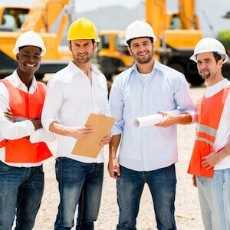 Civil Engineering Questions
Question and answers for technical problems related to civil engineering subjects, jobs, courses and more
98 Members
Join this group to post and comment.
Metal, Porcelain and Glass Tiles :
Metal tiles: 
Again as the name suggests, these arethe tiles made from metals, alloys and/or compositematerials like colored aluminum tiles, galvanized ironsheet tiles, stainless steel tiles, etc. Thesetiles areeither snap-fit type or are riveted or tack welded to theparent frame. These are mostly used as decorative-cum-functional false ceilings and wall claddings.
Porcelain tiles: 
These are the tiles that are made byartificially processing of special porcelain mud/ clayalong with minerals like quartz, feldspar and otherfluxes under very high pressure and heat. These tilesare very less porous as well as sturdy (well built)due towhich these are used in external surfaces also.
Glass tiles
Glass tiles are pieces of glass formed into consistent shapes.Since the 1990s a variety of modern glass tile technologies,including methods to take used glass and recreate it as "green"tiles, has resulted in a resurgence of interest in glass tile as afloor and wall cladding. It is now commonly used in kitchens,spas, and bathrooms. Small tiles are still popular but largeformat glass products are now commonly formed using castand fused glass methods. The plasticity of these last two methods has resulted in a wide variety of looks and applications,including floor tiles