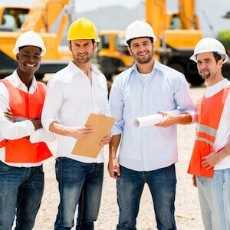 Civil Engineering Questions
Question and answers for technical problems related to civil engineering subjects, jobs, courses and more
98 Members
Join this group to post and comment.
Design and Support of Tunnels :
Design and Supports of Tunnels
(Operational Criteria and Principal Support Types)
Introduction
When a tunnel is excavated in all but the most competent of ground conditions it is an inevitable consequence that some form of support will be required if the tunnel is to retain adequate stability and/or maintain sufficient dimensions to facilitate its use in the intended manner. The for m and function of the support will vary according to a wide range of factors apart from just geotechnical considerations and it would seem that for every different tunnel there is a different lining solution. 
Tunnel Lining: Main Types 
Tunnel linings are grouped into three main forms some or all of which mat be used in the 
construction of a tunnel:
1. Temporary ground support 
2. Primary lining 
3. Secondary lining
Temporary Ground Support 
In rock tunnels where the ground has insufficient stand-up time to allow the construction of the primary lining some distance behind the face, then some form to temporary ground support applied at the tunnel face is required e.g. rock bolts, shotcrete and steel sets. Such support is not Where a localized band within strata is sensitive to stress and/or water, then extrusion into the tunnel can induce localized damge to the support system. This form of localized extrusion can cause considerable disruption to the tunnel support system.