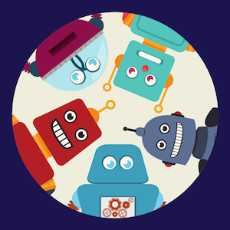 Robotics and DIY Enthusiasts
Question, Answers and Discussions about DIY Robotics Projects for all tinkering lovers!
151 Members
Join this group to post and comment.
Which programming language used in Sophie ??
Have you ever wonder which programming language does Sophie is being coded means just look at her. What ever she is no one is before and may be know it's time come to welcome many more like her but I want to know which language she is being coded .?
Is anyone have any idea about it guys please comment below .

I was always curious about this topics as well. After watching some of her interviews, I always used to notice her standing posture, her facial expressions, the way she talked, the way she responded to questions.. It all seemed so amazing knowing that she was just a robot. After going through many websites on Internet, I came across many answers related to this question but the points which were common in everyone's answer was that for the AI part python and java were used, and as for her speech recitals and other features, C, C++, C#, python and of course the java for chatbot. Sophia is not like other robots because she doesn't have pre-recorded speech inside her memory as she answers most of the questions after going through many evaluations, but she was only able to give precise answers for simpler questions.
It's looks so simple like the common basics language that we ignore why saying that it's not enough to learn c or c++ Python...every time it is said to increase more and more if you know Python learn java then java script then CSS html XML blah ...blah 
But why the way it pleasant to hear this answer what you ha e shared here bro. I appreciate it. And I will also try to know more accurate about it as you had mentioned that you also not so sure about it ... As there's no any official document that says about it.