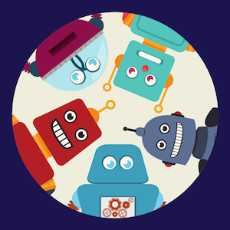 Robotics and DIY Enthusiasts
Question, Answers and Discussions about DIY Robotics Projects for all tinkering lovers!
145 Members
Join this group to post and comment.

Which programming language did Google use to make Google assistant?
It is a very basic language.

As you may already know that Google Assistant adds up Google's search functions along with some basic info on our smart devices, so in simple you can say its an artificial intelligence.  
If you visit Wikipedia, they've mentioned only one platform, i.e. C++, but.. its not the only one. Programming languages such as Java and Python are widely used as well thanks to its simplicity and easy understanding in coding. Although you can say that Google assistant is mostly made up of C++... and of course if you want to be certain about this, you can always check the coding/language requirements for Google, they'll definitely ask for these :
>>>C/C++
>>>Python
>>>Java
>>>Javascript
>>>Go

Howdy...!
Very good question from your daily life situations
As google is emerging as a giant IT Company with its fluctuable and mesmarizing products like google search engine,google home,google assistant,google synth etc.
Most of its products were emerged out with Go,c++,Java and python cum artificial intelligence programming.
Even google assistant is also written in go and c++ programming.
Generally all the companies use java and python as there base for coding major languages such as html ,c ,c ++ (main) and of course artificial intelligence.