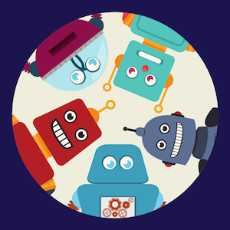 Robotics and DIY Enthusiasts
Question, Answers and Discussions about DIY Robotics Projects for all tinkering lovers!
145 Members
Join this group to post and comment.
When will there be mass production of robots?

I'm not really sure, but I can assure you that it'll still take a few more decades. Its not really easy to mass produce a robot since we have to look over a lot of important factors that includes cost, availability of parts, time and the most important part is error free processing. Think about it this way, you can see a lot robots on internet or Youtube and it may have made you wonder why they are not in the market since from our perceptive they look almost perfect... but that's not the case. Every engineer who builds stuff like these always takes it into account that his project/device should be capable of more than just one thing, to put it simply the robots go through a lots of tests to ensure that they are working perfectly and think about making them more better in the future.