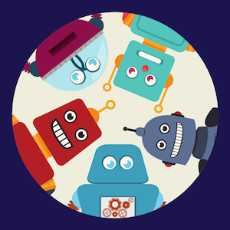 Robotics and DIY Enthusiasts
Question, Answers and Discussions about DIY Robotics Projects for all tinkering lovers!
151 Members
Join this group to post and comment.

What is a motor driver? How do I use it in a line follower robot?
How exactly does it work ? Does it need any sort of programming ? A beginner-friendly explanation would be appreciated.

motor driver is used to drive your motor is some direction as per your command. if you are using in arduino then u need arduino programming. which is simple just like c

Basically a motor driver is a set of instructions that enables us to control the motor's movement as per our need. But in engineering terms, motor driver refers to a circuit board which has integrated drivers.
Now coming to its use in a robot. We require 12v DC motors (brushless) for the robot, but the Arduino UNO can't provide that high voltage (Max limit is 5v). Thus here we need an IC (Integrated Circuit) like L293D or L293N which can interpret the small voltage and increase the voltage for the motors without overloading the microprocessor of the robot.
So basically, the driver is like a relay and can drive a motor using 12V DC after it gets a signal of 5 V from the sensors. One L293D can drive two motors simultaneously using signals from 2 sensors at a time. However, you need to provide 12 V DC supply to the IC separately. 
More questions are always welcomed.?