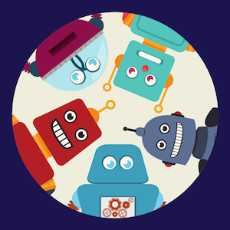 Robotics and DIY Enthusiasts
Question, Answers and Discussions about DIY Robotics Projects for all tinkering lovers!
151 Members
Join this group to post and comment.

Use of translation matrix in robotics
Matrix is very useful in robotics it's make complicated problems into simple mathematical problems. Translation matrix used in drones, robotic arms to move the end effector in linear manner. Translation matrix expression are given below.
To translate an object by vector v, each homogeneous vector p (written in homogeneous coordinates) can be multiplied by this translation matrix :

The multiplication will give the expected result: