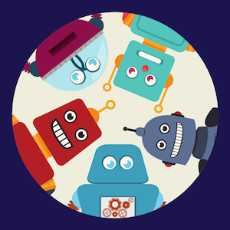 Robotics and DIY Enthusiasts
Question, Answers and Discussions about DIY Robotics Projects for all tinkering lovers!
147 Members
Join this group to post and comment.

Robotics life is limited or not ???
Guys  today i saw an event or better to say that an competition which have an prize of 50lakh but when I know about the competition i found that it include robo race, quadcopter making, line follower and few more only. This makes to think me that is the robo life is only limited to this things like this things are also presents in small events . And this is an world wide competition and it also include the same type of projects ..
Did you guys don't think about this thing ?? If any one have any knowledge about me kindly discuss here because i don't think robotic has too much life-variety ...i don't get the right word but i want to say that does it have only this same things in whole ??