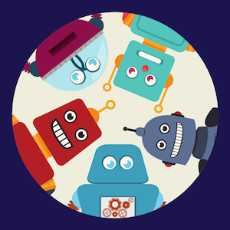 Robotics and DIY Enthusiasts
Question, Answers and Discussions about DIY Robotics Projects for all tinkering lovers!
151 Members
Join this group to post and comment.

Robot Ethics and Security
Stop me if you've heard concerns about robot ethics before. All kidding aside, it's a major challenge, and the robotics industry is well aware of. The study breaks down ethical problems into five topics:
Sensitive tasks that should require human supervision could be delegated entirely to robots
Humans will no longer take responsibility for failures
Unemployment and de-skilling of the workforce
AI could erode human freedom
Using AI in unethical ways

Its like I was reading Isaac Asimov's laws of  robotics. Well they are not the same but indirectly connected to each other. This point was made really clear that somehow if in future AI robots start to exist, then they'll never interfere with human comfort but go according to the way humans want. These ways we'll be able to work with high precision robots but the problem won't lie within the person if any mistake is made, its the robots own fault because a machine that can think on its own can't forward his crime to his creator. So I think too that its a big issue and researching and getting more information on how to perfect them not to make blunders should be the first priority.