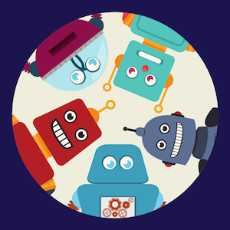 Robotics and DIY Enthusiasts
Question, Answers and Discussions about DIY Robotics Projects for all tinkering lovers!
147 Members
Join this group to post and comment.

Is it possible to make a robot from recycled materials?
Hi, everyone!
I am interested in recycling things and now has started my own DIY project. My friends and I are discussing to have a new product, and I think that robots are worth the try. However, I am curious, is it possible to make a robot from recycled materials such as cardboard and plastic bottles? Do you have any recommendations on YouTube or Instagram accounts that share about DIY robotic kinds of stuff? Or better - if you have any experiences in making robots from recycled things, let me know. Looking forward to hearing your opinions, thank you for your attention!

Check out Theo Jansen robots

Really Appreciable, its unique kind of initiative that lead by few people. You and your mates are from those people. 

Yes it is possible. Most of the people usually think of putting some blocks of cardboards together to make it look like a miniatured robot but its no use unless you install the inner components to make it move and work. If you really wanna try something out, you can either visit a channel on Youtube called JoshBuilds or a website called hackster.io. Its not really easy to get used to making robots with junk instead of manufactured raw materials, so I would say that you might need to consider thinking about what materials you are using for what purpose. This'll give you a good idea about the basic design, budget and additional components you'll be requiring to complete this robot. So, best of luck from my side.