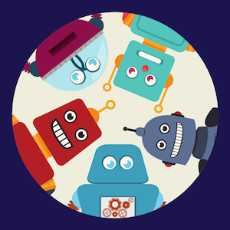 Robotics and DIY Enthusiasts
Question, Answers and Discussions about DIY Robotics Projects for all tinkering lovers!
147 Members
Join this group to post and comment.

Inverse kinematic in robotic arms
Inverse kinematics is the mathematical process of recovering the movements of an object in the world from some other data, such as a film of those movements, or a film of the world as seen by a camera which is itself making those movements. This is useful in robotics and in film animation. Supposed we have any coordinates in a real world and we have to move robotic arm in on that point then inverse kinematic is used.