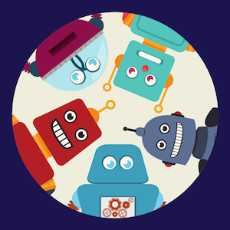 Robotics and DIY Enthusiasts
Question, Answers and Discussions about DIY Robotics Projects for all tinkering lovers!
152 Members
Join this group to post and comment.

I am confused as to which machine learning algorithm to use in my project..
I want to program the robotic arm to pick and place the objects using machine learning and image processing.

Can you elaborate a little?
Lets say you have different kinds of objects and they have to be placed in different buckets by a robotic arm?
In this case- I can tell you for image recognition you can you Convolution Neural Networks CNN.
You can use a pretrained model to recognize images and coding up the robotic arm is a different aspect altogether.