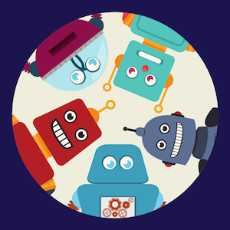 Robotics and DIY Enthusiasts
Question, Answers and Discussions about DIY Robotics Projects for all tinkering lovers!
147 Members
Join this group to post and comment.

How are self maintenance robots beneficial for us ?
In simple words, robots that are capable to run maintenance on themselves in case of any external or internal damage. This is one mechanism which might help a lot of robots in the future. When we think about robots we only think about our comfort, but its not like robots won't get exhausted or get damaged while working day and night for us, and of course it'll be a little tedious to send it to a recovery workshop or do the maintenance ourselves. So the best solution is why not make it familiar with its own configuration so it can run damage reports every once in a while to see if its still in perfect condition, if not then use the knowledge we gave to the robot about itself to check every corner so that it can detect the error. So I would say self maintenance robots will be a lot beneficial for those who are not much familiar about robots or don't know how to repair it which'll save a lot of bucks.