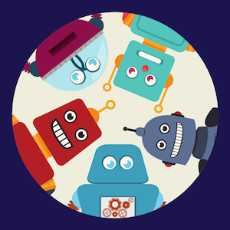 Robotics and DIY Enthusiasts
Question, Answers and Discussions about DIY Robotics Projects for all tinkering lovers!
151 Members
Join this group to post and comment.
Do you think the robot body parts should be made by metal or carbon frame?
Should it be light or hard?

Actually Gaurav it's depends on for what purpose you are using robot
generally what would you use?

Not many robots are made with carbon frame these days. If I have to mention some of the most commonly elements its made of, then that'll include aluminium, copper, PVC, synthetic and composite materials etc. The main goal is to make the robot lighter but not to a greater extent where it'll have hard time doing what it was made for. To be honest most of robots parts are decided depending upon its task, like its arm, joints, wheels etc. You can't really use the same type of metal to make everything because then it'll be hard for it to move. So before building a robot its better to decide which type of element is best for that particular part.