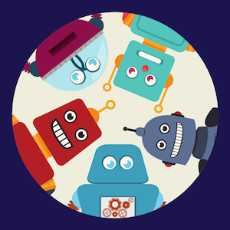 Robotics and DIY Enthusiasts
Question, Answers and Discussions about DIY Robotics Projects for all tinkering lovers!
144 Members
Join this group to post and comment.

Do you think Robots Can be Developed more ????
As we know that we are more advanced in robotics than before ever. As we are also more advanced and i thinks that its enough and after that there's no more chance  to make any automation or better to say that  there's no chance to get more advancement in  it . Robots are what we think in our imagination is now the real thing of today's life and now i don't think that anyway there's no chance  to get more automation in it now.
What you guys thinks is it possible for more automation in the field of robotics and many more .??