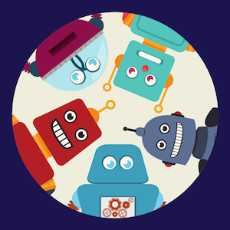 Robotics and DIY Enthusiasts
Question, Answers and Discussions about DIY Robotics Projects for all tinkering lovers!
152 Members
Join this group to post and comment.

Cubli-self balance robotics cube
Cubli is the first self-balancing cube. This cube can jump up from surfaces, "walk" and balance in any orientation.
The system features an IMU to determine orientation, three gyros powered by beefy 70W motors, three bicycle brakes powered by servo motors, and a microprocessor to control it all. The way it balances is quite obvious with the gyros, but the ability to jump comes from the rapid breaking of the "reaction wheels", allowing for a sudden impulse of force that is powerful enough to reorient the entire cube. The interesting part is how both systems are actually controlled individually with separate control systems.