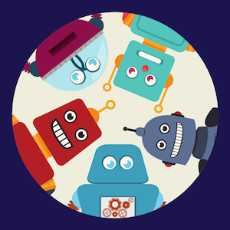 Robotics and DIY Enthusiasts
Question, Answers and Discussions about DIY Robotics Projects for all tinkering lovers!
152 Members
Join this group to post and comment.
Can Anyone suggest what type of course I should do for Robotics?.
I'm little confused about the courses I should do for Robotics...I asked to my friends they don't have too much idea about this .
Will anyone here please give me some courses that I should go to get what I want ...I want to make robots and I know for this I have to learn the course needed for Robotics.

From my opinion, if you want to start from scratch, first do a few courses on C/C++ language to clear your concepts in programming a robot. Next you can search for robotics based courses on Edx or Coursera, you'll find a wide range of courses from beginner to intermediate level. I can't really mention a specific because I don't know what part of robot you want to start with, so its better to start with the beginner level courses. No matter which one you start from, they'll always start with implementing small components on breadboard for recapitulating the things you know so far. The same goes for the courses in programming language, no matter which one you pick, you always have to start from the most basic part.
I guess its better to start with beginner level courses since in those cases you can make your project side by side as per their instructions. But if you want to try a higher level course, you need to have the basic requirement of components to practice on your own because robotics is not a field you learn just by watching. 
Ohk I will try what u say ...let's see what happens...