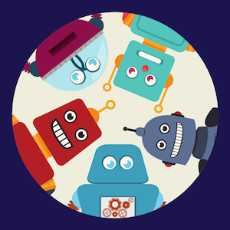 Robotics and DIY Enthusiasts
Question, Answers and Discussions about DIY Robotics Projects for all tinkering lovers!
147 Members
Join this group to post and comment.
AI is in a huge craze is it nessceary to use features of ai in robots?
will it mislead people or help people?

Well there is always a sequence of building things when you are thinking about the future. And from my opinion AI is a technology which we definitely need if we want to make a huge progress with our lifestyle and its pretty obvious because most of the technology we are using nowadays are automated, it does require a little effort to work our way around things but still we are aiming to make them in such way that they can finish the task just by vocal commands. So I would say that AI is still a big dream which'll require a few more years to perfect thats why we have to make more more progress with the current technology so that we can build something like AI without much effort.