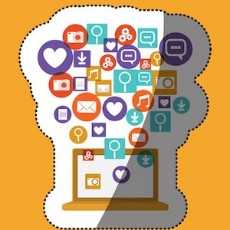 Digital Marketing World
Discuss Digital Marketing tools and techniques and how to rule in the world of SEO, SEM and more!
108 Members
Join this group to post and comment.
Why is online marketing preferred over the offline marketing?
Can anyone explain it clearly?

internet rules the world today. people spend half of their lives on internet these days.and through online marketing you can reach every corner of the world. also the budget required for online marketing is much cheaper when compared to offline marketing. people never switch off their Internet .they keep surfing surfing and surfing. this is a very big plus point for the online marketers. your product will spread like fire.  all you have to do is to make your content worth and there you go!
Indeed answer.Thanks for your simple explanation :)

Availability of information is high here. We can create a website for our business and can update with images, description of our products with prices. We can also add videos relevant to our content. The same thing cannot be done offline as the cost will be very high. Online marketing includes many different types of marketing tools. Online marketing has better customer contact, we can update customer contact details for further communication. We can easily capture customer details such as name, e-mail id, contact etc. Online marketing has better tracking ability than offline marketing. Credibility is high when we use online marketing method as people can view our website and can collect more ideas about our product.