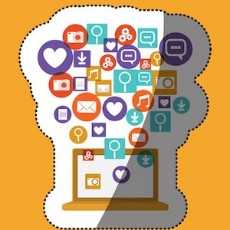 Digital Marketing World
Discuss Digital Marketing tools and techniques and how to rule in the world of SEO, SEM and more!
108 Members
Join this group to post and comment.

What to do if i want to arrange my google search with my selected social media page
Actually on google search for my website there is a bed review from a site i wants to remove that site from search because there is not any chance for delete that message
I doubt that's directly possible. You could simply write to the site owner and politely ask them to either delete the review or change the ratings. You must make changes in your website or service or product - that attracted the bad review first before contacting the review site. 
Each product and service will always have positive and negative reviews. Most review websites will definitely update their reviews if you've worked upon the website and improved it.
Otherwise, you could simply aim to get better reviews from other top ranking websites. Users typically will see first page at max for reviews. 
Is the bad review appearing on first page when someone searches for your website?