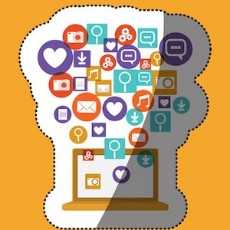 Digital Marketing World
Discuss Digital Marketing tools and techniques and how to rule in the world of SEO, SEM and more!
108 Members
Join this group to post and comment.

What skills do we need for digital marketing?
And what is the scope of digital marketing for freshers?

Currently, for being a digital marketing expert you must have the following skills:
Paid Social Media Advertising Expertise
Sales Skills
Channel marketing Expertise
Ability to execute and analyze drip marketing campaign
understanding of CMS
Agility
Email Marketing
Search Engine Marketing
Mobile Marketing
Content Marketing
Viral Marketing
Visual Marketing
For being a Fresher you must have SEO skills, SEM or Content Marketing Skills. A fresher can get a job in these areas without having very good knowledge on these areas.

The skills that are required for digital marketing are as follows,
1) Communication skills: It you have a good command on your language and can communicate via text image and video than you can attract many people.
2)Creativity: You can go ahead in this field if you don't feel hard enough to be creative. It will make your product stand out in crowd.
3)Analytical thinking: You would have to deal with a lot of real time data, you must also analysis the customers purchase of products and thereby increase your sale.
4) Quick decision making: Thinking will determine success of your career choice.
5)Passion: Your passion towards digital marketing should be endless. If you fail you need to rise and think of some other strategy.
6)Quick learner: In digital marketing there should be ability to accept failure and consider it as stepping stone. You need to learn and reform continuously.
7)Latest trends and social skills: One must be updated with the latest trends means what the market needs and should be well aware of the socials skills for promoting the product.