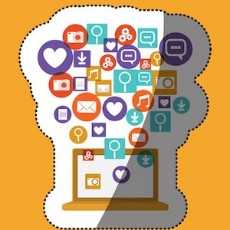 Digital Marketing World
Discuss Digital Marketing tools and techniques and how to rule in the world of SEO, SEM and more!
111 Members
Join this group to post and comment.

What is the scope for digital marketing in India?
As you are working in digital marketing,to a fresher what piece of advice you would like to give about this field?

The usage of internet is growing year by year. in 1995 less than 1% of the world population were using Internet and today it has reached to 50-60%. there are growing opportunities in the field of digital marketing. hence digital marketing is a very good choice if one has passion.

According to me, it is very simple you can do wonder and you can achieve those feet which you want in your life. The scope of digital marketing in India is too wide.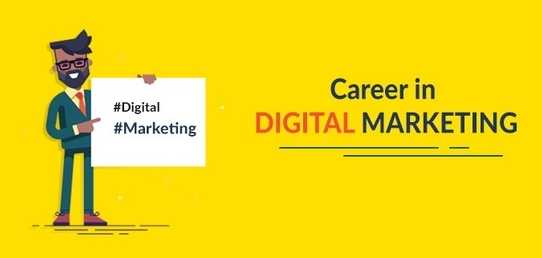 Facts that you should know:
Every year digital marketing field generate 20 Lacs job India.
Facebook and Google are now planning to open their own digital marketing campus in India (Hyderabad).
Every startup either they are in their initial phase or in the peak are investing a lot of money in digital marketing.
Every Startup is looking for those people who can implement the best digital marketing strategies for organizational growth.
As only 1 % people available in India who have brilliant skills of the digital marketing, So the scope in digital marketing is open every time.
Companies are open to paying negotiable salary to those premia certified professional those can take their brand to the topmost in the industry.
The most important thing in this era student need not any degree but must have digital marketing certificates as well practical knowledge about the digital marketing.
As many companies are outsourcing their digital marketing strategies, So you can join them for learning and for your career growth, they have the biggest marketing giants, of clients like Amazon, Alibaba, Flipkart.
As it is a fast growing industry so you can be paid a lot of salaries once you will have more than 3 years of experience in this industry.
Keep Learning is the best way to become a digital marketer.
Growth Rate of Digital Marketing:
PM Narendra Mode opens Digital India Campaigns for encouraging all Indian to the digital platforms.
By 2020 there will be more than 500 million Internet users across the country
By 2020 it is expecting every company has their own online marketing presence in the world.
The value of online Advertising market rate increased up to 30% in 2018, According to the report Digital Advertising in India by jointly IAMAI and IMRB.