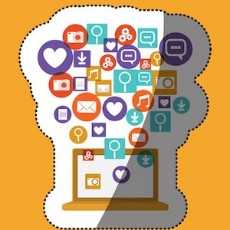 Digital Marketing World
Discuss Digital Marketing tools and techniques and how to rule in the world of SEO, SEM and more!
110 Members
Join this group to post and comment.

What is the meaning of "keywords" in digital marketing?
What is it's importance in SEO ?
Okay, this is interesting and often most misunderstood. In digital marketing or even in search marketing, "Keywords" are typically the words that describe the product or service. While simple it may sound, it's super important to understand the concept. 
When marketing on the Internet, the intent is to reach out to the right audience with minimum amount of budget. For example, if the Internet marketer has to market the product "Shoes", he or she will have to figure out the relevant keywords for shoes that people actually are 'searching' for OR have discussed. 
Let's say you are marketing "Shoes" on the Internet. You could do that in several ways - by posting an advertisement on Google or creating landing pages that are SEO friendly. You could even want the user to directly find your product online and land on the relevant website of your client. 
You will then figure out the "Keywords" that are associated with "Shoe". Let's see what could these be -
Shoe
Footware
Nike
Adidas
sandals
shoes for men
shoes for women
ladies shoes
cheap shoes
best footwear
casual shoes for college
... and so on. Once we define these keywords, the digital marketing platform (either Google, Facebook or Twitter or any other) will then find out the people who are interested in these. 
This is determined by something that's called 'keyword matching'.  The digital platforms match the keywords that user may be interested in and then show then relevant advertisements to them. 
This is quite a big topic and I'll be interested in discussing it. Let me know if you have any questions. 

Hi Aswini,
Really impressed with your questions, Whatever you asked in last three days in this group, these are amazing, After three year of working experience in the digital marketing field, its very good opportunity to me as well though I can tell you or will give you the best answer for these question:
The very common question i.e. 
What is Keyword:
A keyword is simply an idea/topic/phrases that define what we want/what should be our content. In terms of SEO a user/searcher when searching some phrases in the search engine then he found some search result in the form of webpage and snippets and top stories which is popularly known as "Search Queries". As we all know everybody is writing an article around a single topic that topis or search query is known as a keyword.
Why Keywords are important?
Keywords are important because they are the key piece of what people are looking for and the content they provide to meet this need. As every digital marketer or SEO Experts goals is to get good amount of traffic on their website organically from the SERP pages (SERPs). This traffic is totally based on the keywords whatever you choose for. Your phrase/keyword will decide how much traffic you can get. 
Why people are telling in their complete blog keywords are important for competitors analysis.
Example:
If people are targetting two keywords Python or the best way to learn python, then a person who will target for the python will get more traffic as compared to the person who targets for the best way to learn python keywords. Why? Because of the search volume of the keywords.
Types of Keywords:
There are a total 8 types of keywords available in SEO terms:
Short-tail keyword

Long-tail keyword

Short-term fresh keyword

Long-term evergreen keyword

Product defining keyword

Customer defining keyword

Geo-targeting keyword

LSI keyword
Some Keywords Example:
As for Crazy for Engineers:
Last working day mail
CGPA to percentage calculator
Why banking after engineering
BHEL Internship