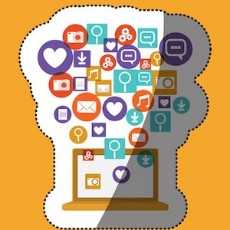 Digital Marketing World
Discuss Digital Marketing tools and techniques and how to rule in the world of SEO, SEM and more!
108 Members
Join this group to post and comment.
What is the difference between a dofollow and nofollow and how are they used?
Nofollow links exist because we don't want every single webpage or link to be something a search engine crawls and ranks.Therefore,nofollow link attributes tell search engine bots not to follow a certain link.The link is still clickable for a user,but not followed by a bot.On the other hadn ,all the links could be considered dofollow links,even though they don't have to have special attributes to tell the search engines bots to follow them-the bots will by default.
Nofollow is a directive to the search engines to not 'follow' the link. Typically used for advertising links or pages that must be linked but not followed by search engines. Search engines use this directive and determine what to do. 
Any link that does not mention 'nofollow' automatically is followed by search engines; subject to other constraints.