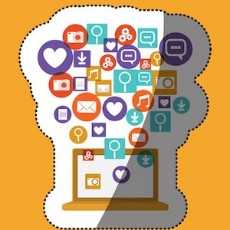 Digital Marketing World
Discuss Digital Marketing tools and techniques and how to rule in the world of SEO, SEM and more!
118 Members
Join this group to post and comment.
What is Search Engine Optimization?
Search Engine Optimisation :
Search Engine optimisation can be defined as  optimizing the content of a website so that we can be able to  gain better placement on the Search Engine Results Page. For this purpose, we apply a lot of techniques and procedures so that we can get a better placement on the search engine results page. 
Search Engine Optimisation includes :
The search engine optimisation have the following features that are given below :
Keyword research and usage, on-page and off (within HTML)
Link building /outreach blogging
Content delivery
Site structure
Analytics
The features that are given above are not a exhaustive list but it shows and also gives an indication of how much is it is necessary for a website to optimise. The search engine optimisation is a useful feature and it helps for the optimisation of the websites. 

I want to add a little bit to my friends post. Talking about SEO, let us start from basics. How does a Search Engine Optimisation work? When a user searches something on a search engine, a list of websites related to it is displayed on the search engine page. This is also known as Search Engine Results Page (SERP). There are basically 3 steps in which SEO completes the process of gathering information and then displaying it to the users-
Crawling the site
Indexing the site
Rank and Serve
Crawling- There are billions and trillions of websites present out there on the internet .Search Engine like Google, Bing, etc. has to do a humongous task of segregating the related websites, according to user's search. It maintains an algorithm in which search engines sends out it's bots/spiders to all the websites, collect data from them, bring back the information and store it in the servers. These bots are nothing but pieces of software designed by search engines. All the web pages on the internet are not crawled at the same time. Search engines use a special ranking of web pages which priorities the crawling. Also the frequency of crawling the web page is to be taken care of. It depends on how frequently that web page is refreshed or approached by the users.
Indexing- after the bots bring the information and store them into the server, search engine indexes them in certain order in the same manner as the indexing of contents of any book is done in its beginning. Search engine like Google also has multiple indexing which guides crawling, example- for the latest news in news index, bots have to crawl very often. On the other hand, in the documents index like Quora and Wikipedia, crawling of bots is not so often as the data or information does not change frequently.
Ranking and Serve- Google has many parameters , on basis of which it ranks various sites to come on the SERP. One of them is the page rank. Now page rank of any web page is decided by two things- one is Number of back-links and another importance of those links. For example let us consider that you write blogs on the study of general human nature. Now if the link of your blogs is mentioned in other websites then your page rank will increase. In other way it can be said that more the mentioning of your blogs in other websites, more will be the back linking to your website and greater will be your page rank. Also every web page which links to your blogs contribute with different impacts. For example if your blogs is mentioned in some top newspaper's website like Times Of India, then its linking will effectively increase your rank as compared to others.                                                                                                                                               There are other factors also which decide the rank of page such as- quality and quality of content on the site, speed of loading a web page, no. of keywords used in the page( which makes easier for the bots to take out the information), etc.
This was a short discussion about how a search engines procedure looks like when seen through a layman's view.