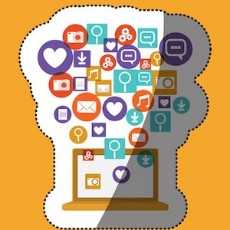 Digital Marketing World
Discuss Digital Marketing tools and techniques and how to rule in the world of SEO, SEM and more!
110 Members
Join this group to post and comment.

What is off page and on page optimization

 Of page optimization refers to the all the measures that can be taken out side of the actual website in order to improve its position in search rankings
Best of off page optimization techniques:
Create good content.
Influencer outreach.
Social media engagement.
Image submission.
Video submission.
Info graphic submission.
Link baiting.
On page SEO is a technique which is used to get top position for a website in Google search engine ranking page by taking the measures within the webpage.
Basic techniques for on page optimization:
Page titles and meta description
Internal links and external links
URL structure
Images and videos
Keyword density
Body tags(H1,H2,H3,H4,H5)

These are two types of SEO through we can optimize our website or they will rank in the SERP pages. Google release every day a new algorithm related to content as well on other factors.
On page SEO:
It is the practice of optimizing our own webpage in order to get rank higher in the SERP Pages. After optimizing we can generate a lot of money as well the task which we have performed with our own website i.e. popular known as on page SEO. The complete checklist you will get from here:
Does web design affect SEO? | CrazyEngineers
Off Page SEO:
The complete practice which is performed to other websites for ranking higher on SERP page i.e. popularly known as Off Page SEO ( The Complete task which we are performing other websites).
Guest Posting
Out Reach
Forum Answer
Video Creation
Infographic Creation Etc