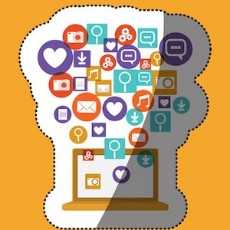 Digital Marketing World
Discuss Digital Marketing tools and techniques and how to rule in the world of SEO, SEM and more!
110 Members
Join this group to post and comment.
What does it take to be a digital marketer?
you can't expect a programmer or a tester to market your product. you will always go for a digital marketing specialist. may i know what are the qualities you will look for in a digital marketer ?
Hi Rumesha,
There is no fixed time period to become a complete digital marketer. There is a lot of scop in digital marketing, So As we can't say we are completely 100% same we can't say in digital marketing that we can 100% become a digital market. As we all know right now the topmost digital market in the world are Neil Patel and Brian Dean but when you will attend their seminar then you will get information like there are too many scops of learning and learning. As per your kind of information, you will become a certified digital marketer within 1.5 years.
First, join a perfect training institute only for learning not for getting placement from their, Always try to learn each and every practice of the digital marketing. DSIM is the best institute for learning digital marketing. Once you will have the complete information about the digital then you will able to decide in which subfield you need to go through either in SEO, SMM, SMO, Email Marketing, Affiliate and many other areas where you can grow your career. Every field has their own scope.
The very Best.
@Vijay Khatri  i really appreciate your reply...a very detailed one😊...and im aware of digital marketing..i posted this question to know what other people think it takes to be a digital marketer. sounds like you are really good at it. thank you vijay.
@Rumesha Sk thanks for your response, Looking forward to more answer what other people are thinking about the same.