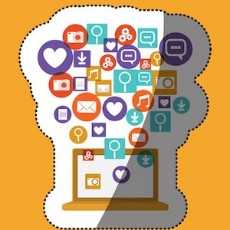 Digital Marketing World
Discuss Digital Marketing tools and techniques and how to rule in the world of SEO, SEM and more!
108 Members
Join this group to post and comment.

What digital marketing trends do you see dominating the landscape soon?

The first thing that the owner must do for the growing digital marketing trends is to decline facebook ads and increase youtube ads of your business. The reason is facebook ads are getting expensive with respect to the youtube ads. Lot of small businesses are going towards youtube because it actually gives you better opportunity that you marketing ad being seen and heard. The charges for youtube is based on the time the user watches the video. 
The next thing that can boost your business in 2019 is content clusters. Google is rewarding those sites covering the particular content which is best. So create a cluster a cluster of pages that talk about different specific areas and link them all together.
The third thing is message simplification. What people see is what you offer and what they have to do to take the next step forward.
The last thing is voice search, many people search using voice search facility instead of text search. It is the latest technology and it is supported by the latest mic that is inbuilt in smartphones.