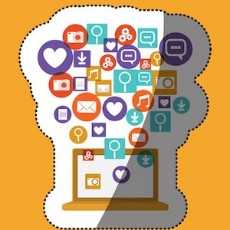 Digital Marketing World
Discuss Digital Marketing tools and techniques and how to rule in the world of SEO, SEM and more!
118 Members
Join this group to post and comment.
What are the types of Digital Marketing?
There are various types of Digital Marketing but here we will only explain and know few types of Digital Marketing. 
A few types are as follows :
1.Social Media Marketing
2.Content Marketing
3.Search Engine Optimization (SEO)
4.Search Engine Marketing (SEM)
5. Pay-Per-Click Advertising (PPC)
6. Affiliate Marketing
7. Email Marketing
8.Radio advertising
We will explain a few types of Digital Marketing here:
1. Social Marketing :
Social Media Marketing is the use of social media and websites to promote a product. Social media marketing is very useful media through whoch we can promote our products. 
2. Search Engine Optimization :
Search Engine Optimization is the optimisation of the websites so that they can show results in search engines like Google. 
3. Search Engine Marketing :
 SEO describes the process of getting unpaid traffic from search engines. In the similar way, SEM refers to the paid traffic from search engines. 
4. E-mail Marketing :
Email Marketing is the beat way of marketing your products. By sending your emails, you can build up a relationship with the customers.