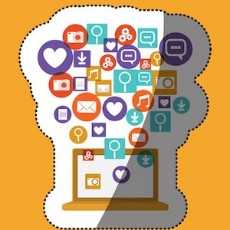 Digital Marketing World
Discuss Digital Marketing tools and techniques and how to rule in the world of SEO, SEM and more!
118 Members
Join this group to post and comment.

What are the limitations of online marketing?
What are the limitations of online marketing? How to overcome them? 
There are several! First, the ROI is totally dependent on the geography being targeted for the campaigns. 
Second, the digital marketers are mostly dependant upon the leading marketing platforms which have monopoly - Google, Facebook and maybe LinkedIn. Because of their monopoly, advertising costs are going up always. 
User attention plan is very limited. Which means if you do not capture the attention of the target audience right at the moment; the user is lost - and the money spend on taking our marketing material to them is lost. 
Those are the only ones I can think of. Inviting answers from others. 

The limitations of online marketing is the growing competition and customer compares prices due to many online marketing sites. the users attention to internet adds is very low. Since it is highly dependent on internet but internet is not yet a mass medium as many consumers lack access.
Still there are customers who love buying things that they could check by touching or tasting. With the growing population and their growing demands there should be different strategies to make your product sell at a huge extend. People also fear to buy product online through credit or debit card due to credit card fraud or spoofing attacks by the attacker. The decision of selling a particular product should be as per the public demands.