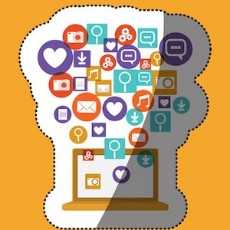 Digital Marketing World
Discuss Digital Marketing tools and techniques and how to rule in the world of SEO, SEM and more!
118 Members
Join this group to post and comment.

What are the factor through you can improve your websites traffic?
As every SEO Expert has its own strategies for driving a very good amount of traffic in our own websites. Here I am sharing my own strategies:
Quora (Forums): Quora is the biggest platform, nowadays almost every top keywords answer are written ion quora.
Updating your outdated content will increase your traffic because your content will rank higher.
Paid advertising via small organisation like pinterest.
SEO (Off-Page SEO is the key hack to generate a lot of traffic.)
Social Platform
Content Reproducing
These are the most important method through people can increase their website's traffic.

Yes, I am agreed with you. All these strategies are very helpful in generating traffic to your website. But there are many other things that I want to share with you like:
1. Google Business Page: Create Google Business Page and put reviews on this page because now a days google business page one of the major way to generate traffic.
2. Landing Page: For the Post or Product you want to advertise and promote it.
3. Review Sites like Yelp, Reddit etc. join them
4. Email Marketing
5. Content is the king of any website, so use unique and rich content.