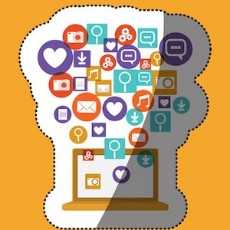 Digital Marketing World
Discuss Digital Marketing tools and techniques and how to rule in the world of SEO, SEM and more!
118 Members
Join this group to post and comment.

What are some common mistakes in digital marketing and how to avoid them?
I am still a student and I am interested in learning more about digital marketing. To begin with, I want to know the common mistakes that people made in digital marketing and how to avoid them. It is important to know the mistakes made because then we can learn from past mistakes and improve more. Currently, I already have some thoughts. Based on my observation, there are some common mistakes people made, such as inconsistency and unattractive choice of contents. If you have any insight on this topic, I would love to hear your opinion. Feel free to comment and discuss!
There are some mistakes which i know about the digital marketing which should be avoided. These mistakes are as follows :
1. One mistake is that the people only rely on the paid advertising. 
2. Other one is Underestimating the marketing costs. 
3. Sometimes, people having Unrealistic Expectations. 
4. Not properly marketing your websites. 
5. Not having the right partner or tools etc.