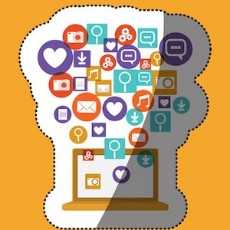 Digital Marketing World
Discuss Digital Marketing tools and techniques and how to rule in the world of SEO, SEM and more!
118 Members
Join this group to post and comment.

sometimes risk taking turns into a blessing
i would like to state the same example i used in my previous post- make people stop and think. dominos took the risk of admitting that their pizza is inferior. this line attracted the customers amd forced them to try dominos which resulted in sales boost. sometimes you have to dare to take the risk.

It happened with me, I will let you, I do a sponsored post which changed my whole life from SEO Executive to Community Manager. I have never faced this type of surprise previously, I always remember that day When I make 100000 INR Sponsored post and got a huge number of traffic and sales by doing this got a good number of sale and promotion.
We always need to do experiments after two-three successful attempt we will get the perfect result what we can get from it or either it is beneficial to us or not? if it will be then we also got the response for the same.